How can I apply for Umrah visa from USA?
A complete guide for all US citizens on Umrah visa application and requirements. What documents should US citizens prepare and how to make an online application from home.

APPLY FOR SAUDI ARABIA VISA ONLINE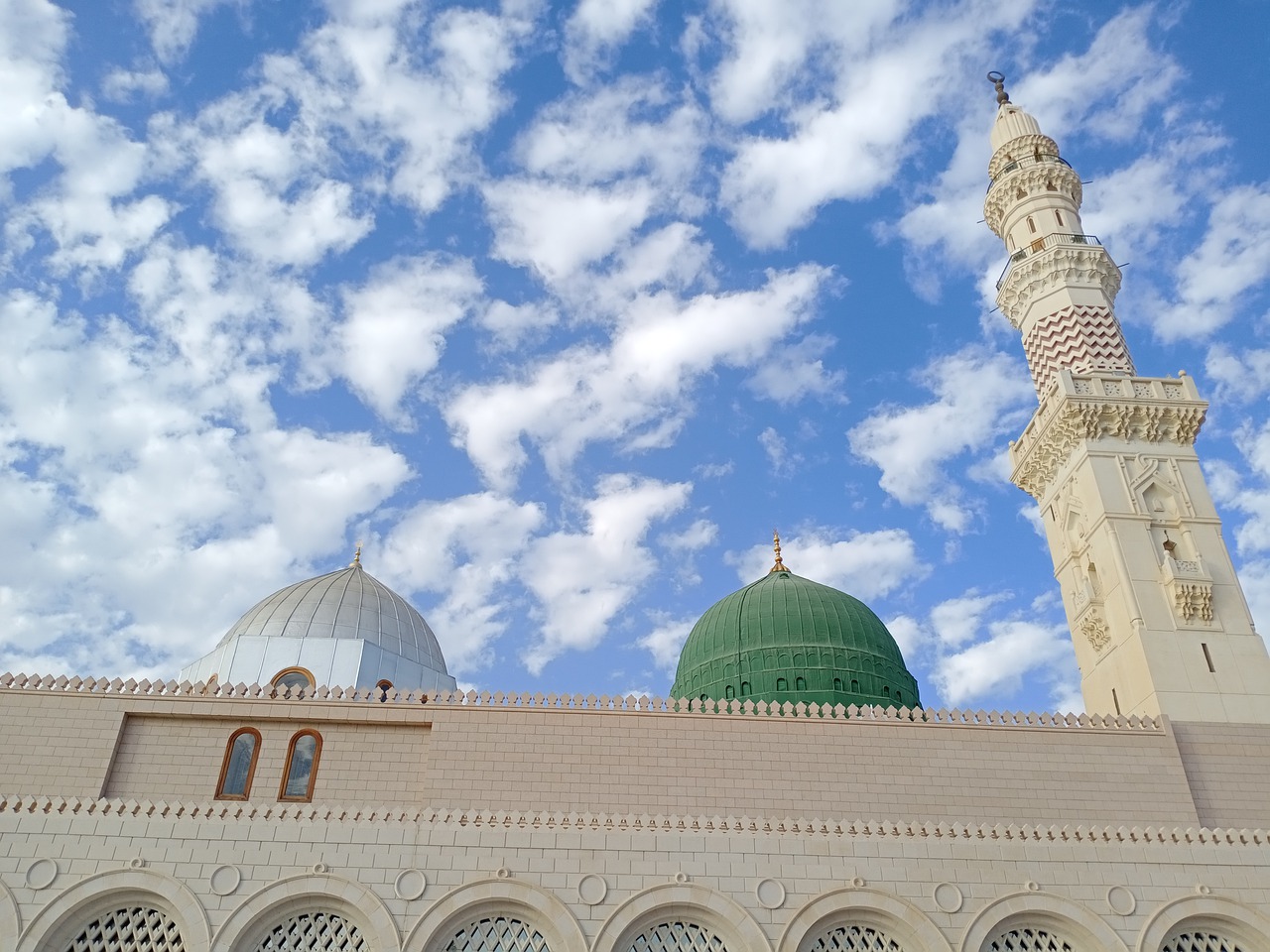 Are you wondering what Umrah is all about and how you can get an Umrah visa from USA?
Keep on reading to learn everything about Umrah visa and get all the answers you may need.
e-Visa for an Umrah pilgrimage for US citizens
Umrah visa from USA can be easily obtained in the form of an electronic visa permit to Saudi Arabia. Electronic visa application for tourist visa is far more accessible than a regular Umrah visa.
All US citizens can travel to Saudi Arabia for Umrah pilgrimage reasons when travelling from the United States. The application takes just a few minutes to complete, and e-Visa arrives at your e-mail address within 72 hours. However, most applications are approved in only 24 hours!
Read on to learn what visa requirements Muslim United States citizens need to meet to apply and how to file an application.
What is Umrah?
When you think about the most sacred pilgrimages for the Muslims, the first thing that would strike your mind is the Hajj Pilgrimage to Mecca. Yes, that is mandatory for all physically-fit Muslims, at least once in their lives. However, the Muslims can also undertake another religious pilgrimage, known as the Umrah Pilgrimage.
Though not as strict as the Hajj pilgrimage, Umrah is considered very devotional by the Muslims. It can be undertaken by the pilgrims at any time during the year. The Umrah pilgrimage is also quicker than Hajj because it takes only a few hours to complete.
Umrah visa requirements for US citizens
All US citizens can travel to Saudi Arabia from the USA with an e-Visa to go on an Umrah pilgrimage. All Muslim pilgrims can access the city of Mecca using an e-Visa permit.
What documents do you need to make a visa application for an e-Visa that serves as an Umrah visa? Fortunately, the requirements are elementary and won't take too much effort to collect them.
All USA pilgrims that wish to apply for an e-Visa to perform an Umrah pilgrimage should prepare:
a valid passport that will not expire for the next 6 months forth from the planned entry to Saudi Arabia date
applicants' photograph that meets the regular passport photo guidelines
Umrah visa costs and usage for US citizens
All United States pilgrims can apply online for this type of visa with a valid passport and a photograph. The costs of these tourist visas are 149 Euro.
It serves as a multiple-entry visa that is valid for a whole year and allows 90 days total spent in Saudi Arabia.
US citizens can use the Umrah visa to:
visit friends/family residing in the KSA
explore the country as a tourist
go on an Umrah pilgrimage
The e-Visa does not allow any work or business-related travel usage. If US citizens have all the essential documents described in the visa requirements section, you may start the application process.
Online application guide for an Umrah visa for US citizens
To make your visa application successful, make sure that all the data and documents you put in the visa application form are correct. This can help all US citizens avoid issues with approval or delays.
Apply online by following this guide:
Fill the application form with your data, passport details, e-mail box, and the purpose of your travel. Then, attach the required documents and move on to making the payment.
Visas for Umrah cost 149 Euro. The payment can be made online using any of the several online payment methods available on our website.
Once your payment is registered, the visa Umrah confirmation number will be sent to your inbox. Within a maximum of 72 hours, an Umrah visa to Saudi Arabia will also be delivered to your e-mail box.
When e-Visa has been delivered to you, print it out and take it with you on the travel.
Benefits of applying with us for an Umrah visa from USA
Applying online using our services will give all US citizens the highest-quality visa handling experience. We can guarantee all US citizens the following benefits:
24/7 availability of our support team (via e-mail and phone)
Umrah visa application process being effortless and intuitive
reimbursement in case your application would fail to be approved
our team of professionals double-checking if the provided information in the Umrah visa application is error-free before forwarding it to the Saudi Arabian government
72-hour maximum processing time of the Umrah visa
Important information about Umrah visa for US citizens
All US citizens should remember that to ensure a positive approval, your passport has to be valid for at least six months from the planned entry date to Saudi Arabia.
Please note! Umrah visa in an electronic form of an e-Visa can only be used for Umrah pilgrimage purposes. It is not possible to perform the Hajj pilgrimage with an electronic visa permit.
Umrah pilgrimage can only be undertaken out of the Hajj season.
All children need a separate visa permit to travel to Saudi Arabia; their guardian or parent should make the visa application
Final Words
Umrah is known as the "lesser pilgrimage" when compared to Hajj. Though Muslim pilgrims don't need to complete this compulsorily, it is highly essential to travel to Saudi Arabia and do so. Like the Hajj pilgrimage, Umrah is also a chance for Muslims to denote their obedience to Allah.
Both the rituals in the Umrah pilgrimage hold a lot of religious significance in the lives of Muslims. It is a great experience to try out the Umrah pilgrimage at least once in your life.
Travel with an e-Visa permit, go on an Umrah pilgrimage, and visit Mecca's holy city. Millions of people from all over the world undertake this journey every year.